Missouri Prepares for August 21 Total Solar Eclipse

Missouri will offer some of the best vantage points in the nation for witnessing the historic Aug. 21, 2017 total solar eclipse. Many Missouri communities are planning festivals and other events for residents and visitors alike to take advantage of the fact many Show-Me State communities are directly in the "path of totality," meaning the areas will experience the longest period of darkness on that Monday afternoon. Some communities are planning multi-day events.
Viewing Safety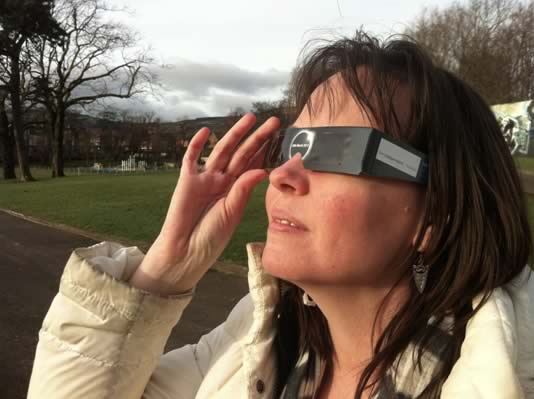 For this reason, the State Emergency Management Agency, other Department of Public Safety agencies and state partners began planning for the eclipse in the spring. We're also working with local partners and businesses. The goal is to make sure Missourians and everyone who visits our state has a safe and highly enjoyable experience.
According to some estimates, hundreds of thousands of additional visitors could be in the Show-Me State to catch a glimpse of the eclipse. This will coincide with summer vacations and the closing weekend of the Missouri State Fair. Obviously, August in Missouri can mean extreme heat or severe weather. Keeping traffic moving smoothly and ensuring reliable communications are also key considerations. That's why comprehensive state planning in collaboration with local response partners, community planners and the private sector is important. As a precaution, the state plans to activate the State Emergency Operations Center in the days leading up to the eclipse. This will allow for immediate state response and coordination if the need arises.
Working together, and with the public's cooperation, will ensure a safer and more enjoyable experience for everyone.
Residents and Travelers Can Assist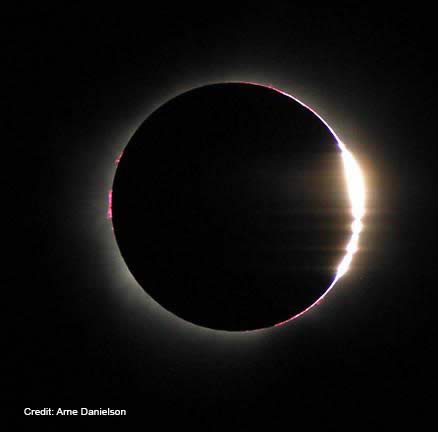 Plan in advance, book ahead, avoid travel during peak times if possible and come prepared.
Check your route, allow extra time and have alternate routes just in case, gas up, be patient and check the Missouri Department of Transportation's Traveler Info Map and MoDOT Driving Tips and Avoiding Traffic
Have multiple ways of getting severe weather alerts and follow the forecast closely for updates if severe weather is in the forecast.
Keep your cell phone charged and know how to call for help.
Have an emergency kit and plan. Check Missouri's Ready in 3 Page for details about how much water you should have, along with flashlights, batteries, prescription medications and a First Aid kit.
Have games, books and videos to keep children occupied and be patient since you may encounter traffic and crowds.
If you See Something, Say Something! Report suspicious activity to local law enforcement and in case of emergency call 911. On the highway, you can reach the Missouri State Highway Patrol at *55.
Eclipse Safe Driving Tips
Don't stop along interstates or roads and don't park on the shoulder.
Exit the road and find a safe place to stop and watch or photograph the eclipse.
Pay attention. Distracted driving is very dangerous, particularly during this time of increased traffic on the roadways.
Never take photographs while driving.
See and be seen. Turn your headlights on and do not rely on your vehicle's auto headlight setting.
Watch out for extra pedestrians and cyclists along smaller roads before, during and after the event. People may park randomly and walk along roads, particularly in the hour before the eclipse to get the best viewing.
Prepare for congestion especially on the interstates in the path of totality the day before, day of and day after the eclipse.
Don't wear "eclipse glasses" while you're driving.
Avoid travel during the eclipse or in the area of the main path if you can.
In the event of a non-injury traffic crash, move your vehicles off of the roadway to a safe location.
Check traffic conditions statewide on the Missouri Department of Transportation's online Traveler Information Map. It's also available as a free app: for iPhones and Androids
Get more information and resources from MoDOT
Eclipse Safe Boating Tips
Make sure that your boat has proper lighting equipment if you will be out during the time of reduced visibility. If you are near the path of totality, it will become dark as night during the full eclipse.
Know exactly where you are in the time leading up to the eclipse and the hazards that exist in that location so you are fully prepared.
Keeping a safe distance from other boaters and swimmers is even more important during the eclipse since visibility virtually disappear in the minutes around the eclipse.
Don't wear "eclipse glasses" while you're operating watercraft.
Resources