SEMA News Release
FOR IMMEDIATE RELEASE
May 26, 2017
---
SEMA Flood Recovery Update Brief – Friday, May 26
---
Going on this Memorial Day Weekend:
SEMA/FEMA Preliminary Damage Assessment figures included in Gov. Eric Greitens' federal major disaster declaration request show the following estimated damage and expenses:

$58 million in damage to public infrastructure and emergency response costs.
$28 million in housing and other individual and family losses, including furnishing, clothing and medicine along with expected temporary housing costs.
369 houses destroyed.
848 houses with major damage.

The Missouri Department of Health and Senior Services' Adult Abuse & Neglect Hotline has received a total of 15 calls from seniors or disabled adults with flood-related needs. Adult Protective Services staff responded to assist these flood survivors.

During emergencies, DHSS uses the hotline as another way for people to request assistance. To report a senior or disabled adult in need of flood assistance, call 1-800-392-0210.

This Memorial Day Weekend, faith-based and volunteer groups are participating in a wide variety of flood recovery work – including cleanup, mucking and gutting, mold sanitation, debris removal and donations management – from Newton County to Franklin County. 
United Way 211 is the go-to source for 24/7 assistance with unmet flood recovery needs. Call 2-1-1 for assistance or contact 211 online at http://211helps.org. 
Visit Mo.gov/flood for more flood recovery resources. The site is updated daily.

Missouri Recovery Photo of the Day
​This photo was chosen because it shows a Multi-Agency Resource Center (MARC) success story. The Missouri Department of Health and Senior Services and Catholic Charities teamed up to provide a replacement refrigerator for flood survivor Edward Powell of Ellington, Mo., who had attended a MARC and explained his l need for a refrigerator to keep his insulin at the proper temperature.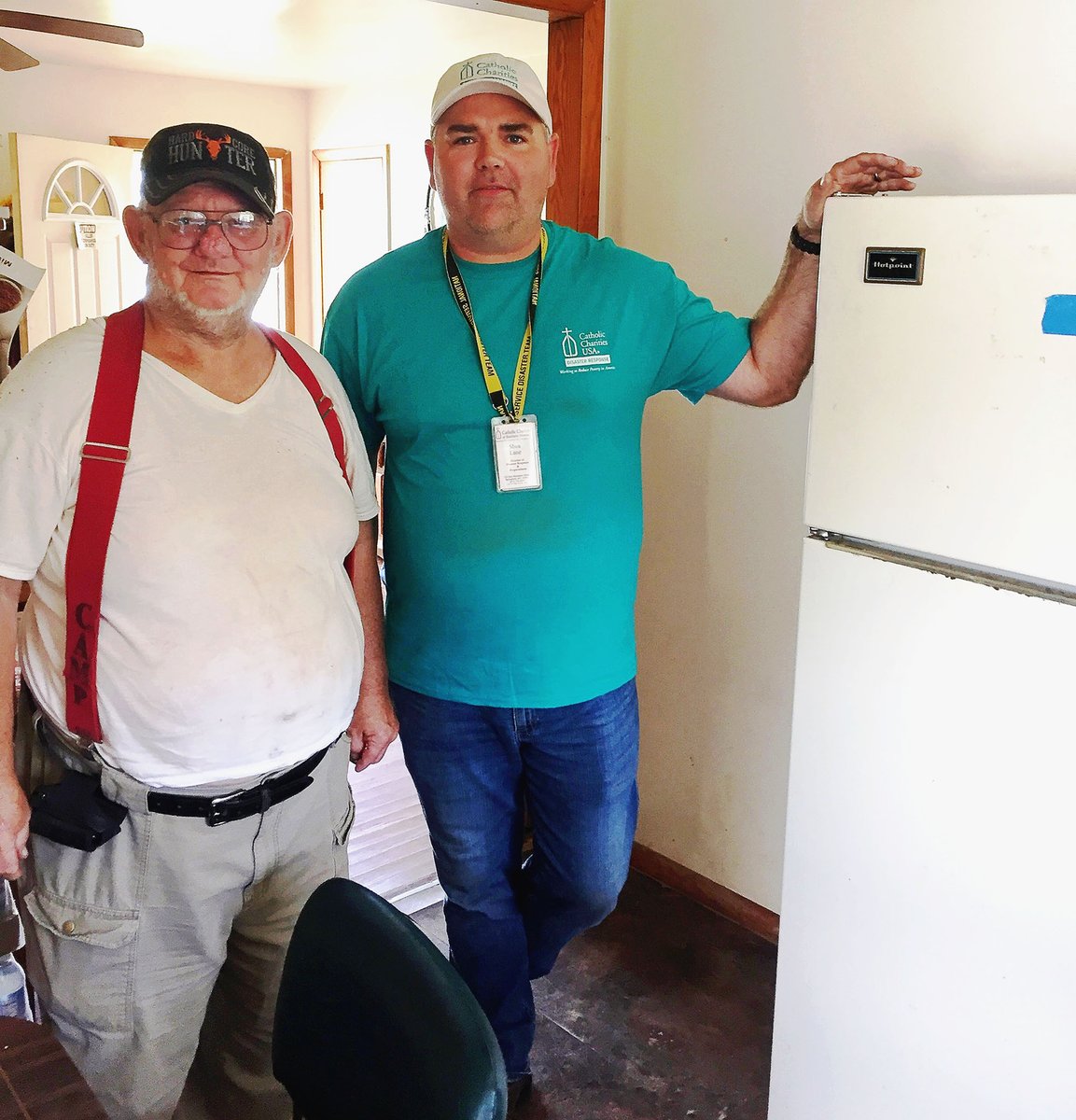 ---
For more information, call 573-751-5432 or e-mail mike.oconnell@dps.mo.gov