Flooding
Flooding is the deadliest severe weather hazard in Missouri, with the vast majority of fatalities occurring during flash flooding and affecting people who had been in vehicles. From 2015 through 2019, 40 of Missouri's 50 flooding deaths – 80 percent – were people who had been in vehicles.
In 2015 alone, flooding killed 27 people in the state, with 11 people in vehicles dying during torrential rain and flash flooding on one night alone. The great majority of people died in flash flooding, and 23 of the 27 people who died had been in motor vehicles. Flood effects can be local, impacting a neighborhood or community, or very large, affecting entire river basins and multiple states. There are major differences between flash floods and those that develop slowly—over a period of days and even weeks.
Overland flooding occurs outside a defined river or stream, such as when a levee is breached, and, while slower developing, is destructive and potentially deadly. Flooding can also occur when a dam breaks, producing effects similar to flash floods.
Be aware of flood hazards no matter where you live, but especially if you live in a low-lying area, near water or downstream from a dam. Be aware that very small streams, gullies, creeks, culverts, dry streambeds, that appear harmless in dry weather are often the most dangerous areas when flash flooding occurs. Many flash flooding deaths occur when vehicles are swept off low-water crossings that are not meant to be crossed during flooding.
Facts to Help Stop Flooding Deaths in Missouri
Never expect barriers to block off flooded low-water crossings or bridges because floodwaters often rise so quickly authorities cannot close a road in time.
Some motorists never see the high water until it's too late because of poor visibility due to darkness or heavy rain.
Be alert for high water whenever flash flooding is forecast. Slow down when visibility is limited.
Don't drive if you don't have to when flash flooding is occurring in your area.
Turn around. Don't drown.
Never think that because you made it across a flooded low water crossing in the past that you'll make it the next time. Many areas saw record flooding in 2015 and others will in the future.
Never be tempted to drive into floodwater because it appears shallow. Looks are deceiving and the roadway may not be intact. Floodwater often washes out roads or compromises their structural integrity.
Less than a foot of moving water is enough to push a vehicle.
Cars will float when the force of the water is greater than the force of friction. Sand and mud that come with flash flooding reduce the friction force of gravity holding the car in place.
Think about everything you could lose before trying to save a few minutes by not turning around.
If you wind up in flood water and your vehicle stalls, leave it immediately and seek higher ground. Rapidly rising water may engulf the vehicle and sweep it away.
On average, flash flooding kills 140 people each year in the U.S.
Flash Flood Safety Rules at Home or Work
When a flash flood watch is issued...be alert to signs of flash flooding and be prepared to evacuate on a moment's notice.
When a flash flood warning is issued for your area, or the moment you realize that a flash flood is imminent, act quickly to save yourself. You may only have seconds!
Go to higher ground – climb to safety.
Get out of areas subject to flooding. This includes dips, low spots, canyons, washes, etc.
Avoid already flooded and high velocity flow areas. Do not attempt to cross flowing streams.
Do not camp or park your vehicle along streams and washes, particularly during threatening weather conditions.
Children should never play around high water, storm drains, viaducts or arroyos.
If you come upon a flowing stream where the water is above your ankles, stop! Turn around and go another way. If water is moving swiftly, even water six inches deep can knock you off your feet.
Preparedness tips before a flood
Create a plan for where you and your family will go in the event of a flood. Always be alert to changing weather conditions:
Listen to NOAA Weather Radio or to commercial radio or television newscasts for the latest information.
Be aware that flash flooding can occur. If there is any possibility of a flash flood, move immediately to higher ground. Do not wait for instructions to move.
Be aware of streams, drainage channels and other areas known to flood suddenly. Flash floods can occur in these areas with or without such typical warnings as rain clouds or heavy rain.
What to do in the aftermath of a flood
Listen for news reports to learn whether the community's water supply is safe to drink.
Avoid floodwaters; water may be contaminated by oil, gasoline, or raw sewage. Water may also be electrically charged from underground or downed power lines.
Avoid moving water.
Be aware of areas where floodwaters have receded. Roads may have weakened and could collapse under the weight of a car.
Stay away from downed power lines, and report them to the power company.
Return home only when authorities indicate it is safe.
Stay out of any building if it is surrounded by floodwaters.
Use extreme caution when entering buildings; there may be hidden damage, particularly in foundations.
Service damaged septic tanks, cesspools, pits, and leaching systems as soon as possible. Damaged sewage systems are serious health hazards.
Clean and disinfect everything that became wet. Mud left from floodwater can contain sewage and chemicals.
What to do if you have unmet needs following a flood
Throughout the recovery period, it is important to monitor local radio or television reports and other media sources for information about where to get emergency housing, food, first aid, clothing, and financial assistance. The following section provides general information about the kinds of assistance that may be available.
Direct Assistance
Direct assistance to individuals and families may come from any number of organizations, including: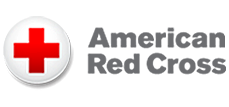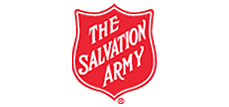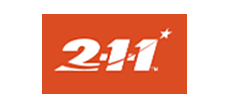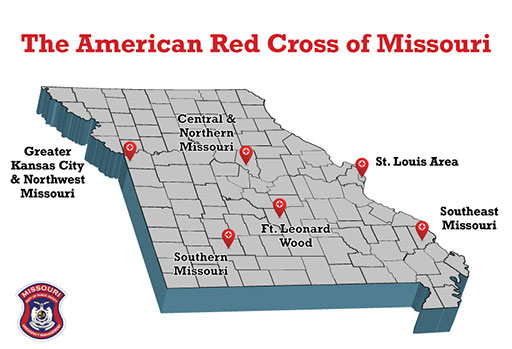 Missouri chapters of the Red Cross:
Other volunteer and faith-based organizations
These organizations provide food, shelter, supplies and assist in clean-up efforts.
Detailed additional information can be found at the following websites: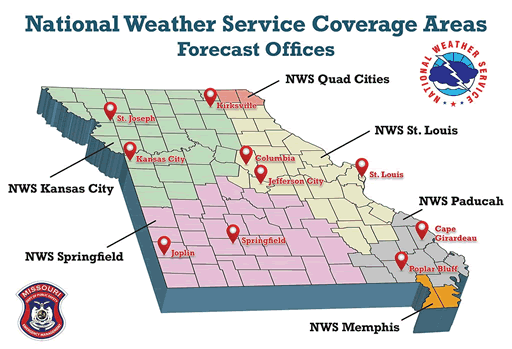 Missouri's Ready in 3 Program also provides free family safety guides to help prepare your family and household or call (573) 526-4768 to order a free family safety guide. The family safety guide is available in several languages.
Other Resources
Ready.gov is the federal government's best resource for general emergency preparedness and disaster readiness information for citizens. Learn how to prepare for flooding.
Publications available from the University of Missouri Outreach & Extension can assist individuals and families prepare for Missouri flooding.

Fact Sheet - Waste Collection