Recover & Rebuild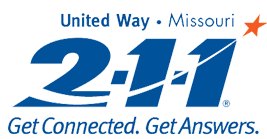 Recovering from a disaster takes time and patience. If assistance from government or volunteer organizations is available for your community, learning how to access and utilize this assistance can help make recovery less stressful for you and your family. By following the steps on this page, you and your family will be able to begin getting your home and lives back to normal as quickly as possible following a disaster.
If you experience significant damage to your home during a disaster, assistance may be available from the Federal Emergency Management Agency (FEMA). Following widespread damage due to a natural disaster, SEMA, local Missouri officials and FEMA may conduct joint preliminary damage assessments (PDAs). If total damage and emergency response costs meet federal guidelines, the Governor will seek a major disaster declaration from the President. If a major disaster declaration is granted and if losses to uninsured primary homes are large enough, FEMA may offer recovery relief through its Individual Assistance program. You can register to be considered for individual assistance at http://www.disasterassistance.gov/. Not all disasters qualify for the Individual Assistance program, so listen for information in your community to find out if the program will be available.
The Missouri Voluntary Organizations Active in Disaster (Missouri VOAD) has developed a working relationship with local Community Organizations Active in Disaster (COADs) and their Long Term Recovery Committee (LTRC). The role of LTRCs is to create a coordinated effort for local relief organizations to acquire and combine recovery resources in order to aid families that are unable to provide a sustainable recovery plan on their own using a disaster case management process. The Missouri Interfaith Disaster Response Organization (MIDRO) is a group that will sometimes help fund efforts of LTRCs in Missouri. To find out if an LTRC is active in your jurisdiction, or if you are interested in starting one, please email or call SEMA at (573) 526-9100 and ask to speak to the Emergency Human Services Branch about Long Term Recovery Committees.
The Governor's Faith-Based and Community Service Partnership for Disaster Recovery has a Long Term Community Recovery Committee that works closely with FEMA's Long Term Community Recovery Program to provide technical assistance to help communities recover. If your community's citizens, government and private sector are looking for a starting point, this group can help. Email or call SEMA at (573) 526-9100 and ask to speak the Emergency Human Services Branch about the Missouri Community Disaster Recovery programs this committee works with.
For links and additional resources go to the Recover and Rebuild box on the right.
Resources