Assessing Damage After a Disaster
Preliminary Damage Assessments are one of the key first steps in the process of seeking a federal major disaster declaration to assist individuals and public entities recover
SEMA and FEMA specialists participate, along with local emergency managers and officials, in two types of teams, known as Preliminary Damage Assessment teams, surveying damage: Individual Assistance (IA) teams and Public Assistance (PA) teams. Team members will carry official identification. Residents should not hesitate to request that they show their ID.
Individual Assistance Assessments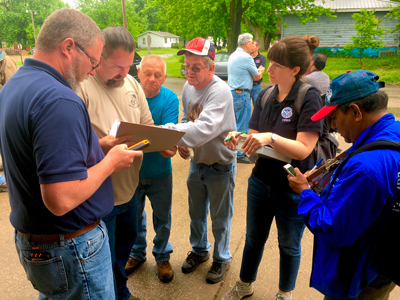 Individual Assistance teams assess damage to homes and personal property. Teams will not visit every house; the assessments are meant to get a broad overview of damage.
If a federal major disaster declaration is declared, Individual Assistance can help eligible individuals and families in counties included in the declaration with temporary rental assistance, basic home repairs and other essential disaster-related needs not covered by insurance or other means.
Public Assistance Assessments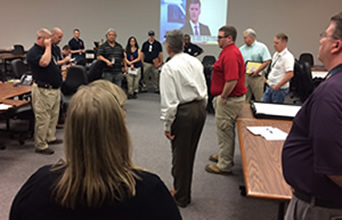 Public Assistance teams assess disaster damage to public infrastructure like roads, bridges and schools as well as certain nonprofit entities.
If a federal major disaster declaration is declared, Public Assistance can help eligible governmental subdivisions and certain nonprofits with grant assistance for repairs to infrastructure and response costs.
Additional Counties Can Sometimes Be Assessed
Additional counties can be added to the request for either Individual Assistance or Public Assistance damage assessments as the Missouri State Emergency Management Agency receives more information from local officials. At the time of the original request to FEMA for the assessments, some areas may still be affected by floodwater, for instance, or additional damage may not have been discovered during the initial, local assessments that lead to the Preliminary Damage Assessments.
Participating jointly in the teams are local emergency managers and officials, SEMA, the Federal Emergency Management Agency and, for Individual Assistance, the U.S. Small Business Administration.
What You Can Do
Those affected by the flooding and severe storms are encouraged to report damage to their local emergency management officials and to document losses, including photographing damage and retaining receipts.
Individuals and business owners should notify their insurance companies of damage and not wait for damage assessments.