SEMA News Release
FOR IMMEDIATE RELEASE
June 28, 2017
---
SEMA Flood Recovery Update Brief – Wednesday, June 28
---
FEMA has now approved more than 1,400 applications for assistance from Missouri flood survivors and more than $9.6 million in assistance grants to survivors.
SEMA and FEMA are encouraging Missourians to think ahead and consider purchasing flood insurance before the next flood occurs, especially people who live in flood-prone areas. Homeowners with insurance not only can receive payments before a federal disaster is declared, they'll receive insurance payments even if a federal disaster is not declared.

SEMA has information about the National Flood Insurance Plan and Missouri's Floodplain Management program on its website here.

Flood survivors who still have unmet needs are encouraged to call United Way 211 for information and support. 211 is a free, confidential referral and information helpline and website that connect people with local organizations that can provide critical health and human services. 

If you have already called 211 for recovery assistance, you still need to register separately with FEMA. Call 2-1-1 for assistance or contact 211 online at www.211helps.org.
Missouri Recovery Photo of the Day
Route 49 in Iron County shows damage after flooding washed away part of the shoulder. Three Missouri state roads remain closed due to flooding, in Jefferson and Mississippi counties. MoDOT crews continue to monitor these roads, working to clean debris and check for damage as the water recedes.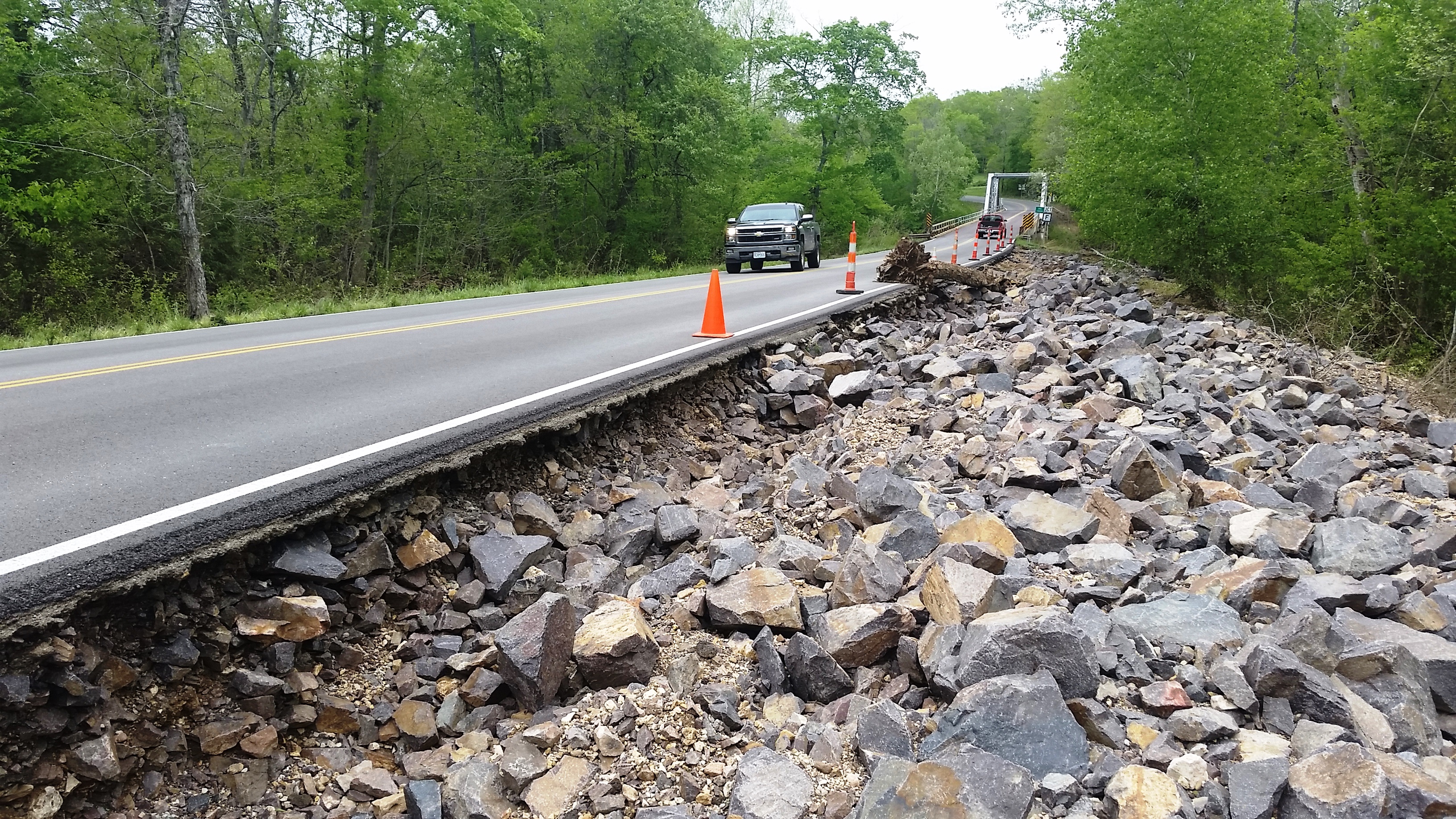 ---
For more information, call 573-751-5432 or e-mail mike.oconnell@dps.mo.gov