SEMA News Release
FOR IMMEDIATE RELEASE
May 14, 2017
---
SEMA Flood Recovery Update Brief – Sunday, May 14
---
​Going on today:
Through Saturday, more than 750 Missouri families have been served at the first nine Multi-Agency Resource Centers (MARCs) for flood survivors.
MARCs are open TOMORROW, MONDAY from 11 a.m. – 7 p.m. in Franklin and Oregon counties. Check the complete schedule for the six remaining MARCs in Alton (Oregon County) and Pacific (Franklin County) on MONDAY; Gainesville (Ozark County) and House Springs (Jefferson County) on TUESDAY; Doniphan (Ripley County) on WEDNESDAY; and Arnold (Jefferson County) on THURSDAY here.
This Mother's Day, 10 SEMA/FEMA Disaster Assessment Teams are working with local emergency managers to survey damage in preparation for a federal disaster declaration request from Gov. Greitens. Learn about the damage assessment process here.
Missouri Recovery Media Coverage
Seniors Prepared Meals for Flood Victims, Workers (from Washington emissourian.com)
Missouri Recovery Photo of the Day
A SEMA/FEMA damage assessment team in Carter County. The teams will travel thousands of miles to examine and assess destruction caused by historic flooding.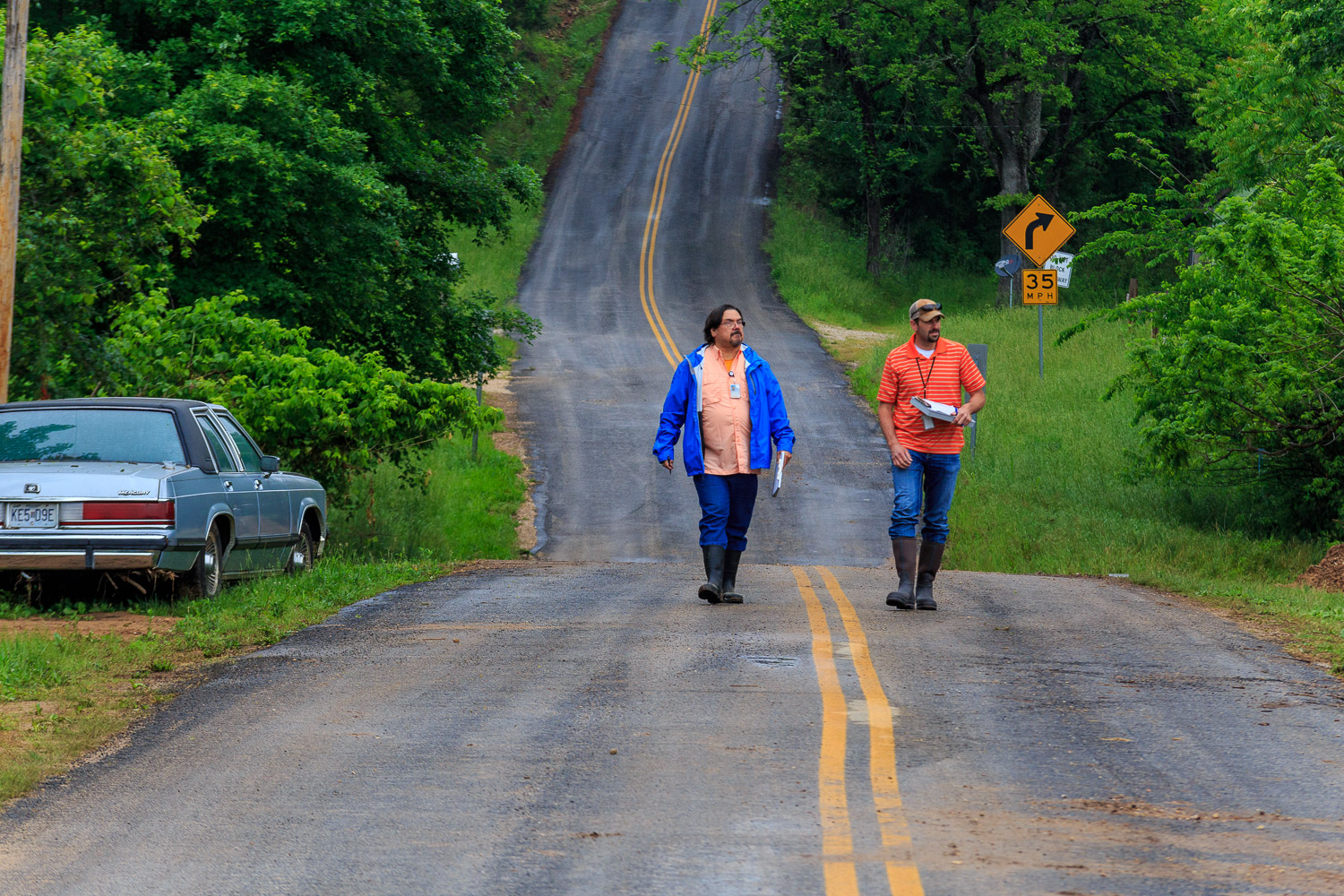 ---
For more information, call 573-751-5432 or e-mail mike.oconnell@dps.mo.gov