SEMA News Release
FOR IMMEDIATE RELEASE
July 25, 2017
---
SEMA Flood Recovery Update Brief – Tuesday, July 25
---
The last of 26 FEMA Disaster Recovery Centers closes Tuesday, July 25,in Greenville. Through Monday, DRCs served 1,920 Missouri households.

Remember, most of the services provided at the recovery centers are also available at DisasterAssistance.gov  24/7 or by calling 800-621-3362 from 6 a.m. to 10 p.m. CST seven days a week.

FEMA mitigation specialists will be at hardware and home improvement stores in six counties to provide free information, answer questions and offer tips on how to repair and rebuild flood-damaged homes stronger and safer. Times, dates and locations are available at Recovery.mo.gov.
The National Flood Insurance Program (NFIP) has made payments totaling more than $57 million to 1,094 Missouri policyholders. NFIP continues to process more than 300 additional claims. SEMA has more information about the NFIP available online here.
Missouri homeowners and renters have until Aug. 14 to apply for FEMA and SBA assistance in all 35 Missouri counties included in the federal disaster declaration for Individual Assistance. 
Missouri Recovery Photo of the Day
Work has started on the Route PP Bridge over the North Fork of the White River in Ozark County. The bridge was one of three washed out and among more than 200 southeast Missouri roads damaged during the historic spring flooding.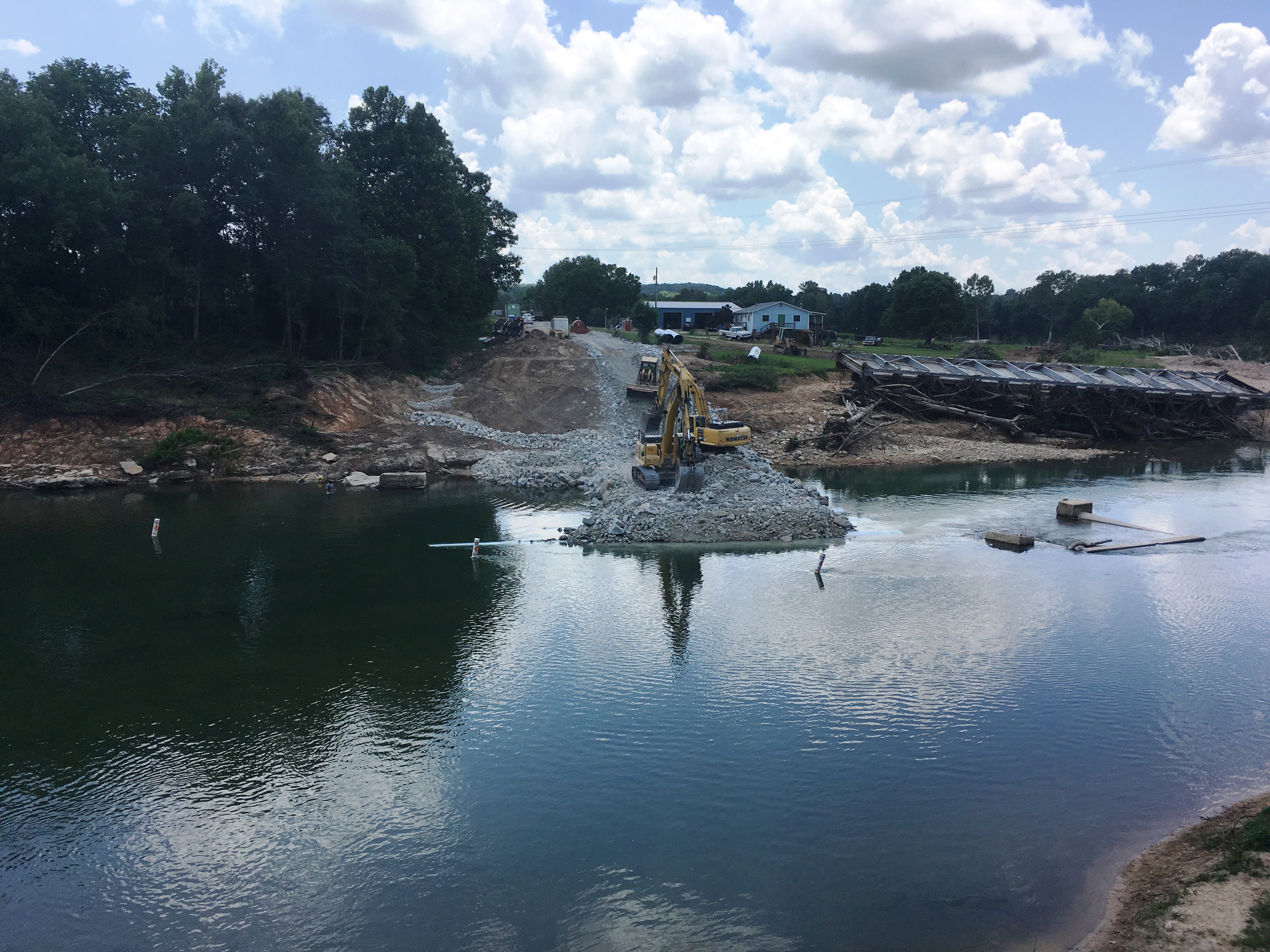 ---
For more information, call 573-751-5432 or e-mail mike.o'connell@dps.mo.gov