SEMA News Release
FOR IMMEDIATE RELEASE
May 17, 2017
---
SEMA Flood Recovery Update Brief – Wednesday, May 17
---
Going on today:
The Department of Revenue has a new Flood Recovery Information page with the latest information on extensions it has granted for tax, motor vehicle and driver license issues as well as general information on how to replace documents, find license office locations, check on the status of personal tax returns and update address information.
Flooding damage assessments will now be conducted in Jefferson County, the Department of Public Safety announced. Read the news release with all counties being assessed in support of Gov. Eric Grietens' planned federal major disaster declaration here.
More than 1,000 Missouri families have been served at the Multi-Agency Resource Centers (MARCs) for flood survivors through Tuesday.
A MARC is open TODAY from 11 a.m.-7 p.m. in Doniphan (Ripley County). Check the schedule for details on THURSDAY'S MARC in Arnold (Jefferson County) here.
Missouri Recovery Media Coverage 
AmeriCorps St. Louis Celebrates Three Million Hours of Service (from St. Louis Post-Dispatch)
Missouri Recovery Photo of the Day
On Tuesday afternoon, the Southeast Missouri Chapter of the American Red Cross celebrated 100 years of serving the people of southeast Missouri, including during the recovery from events like this year's historic flooding.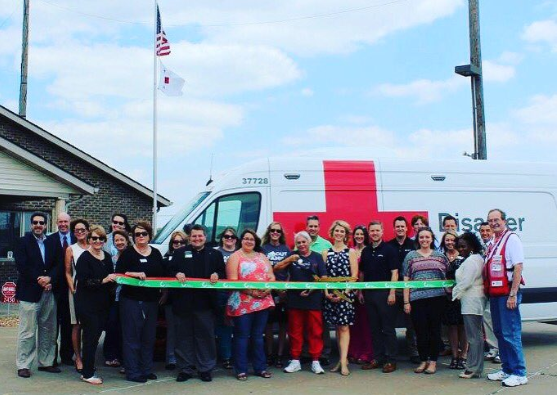 ---
For more information, call 573-751-5432 or e-mail mike.oconnell@dps.mo.gov