SEMA News Release
FOR IMMEDIATE RELEASE
May 18, 2017
---
SEMA Flood Recovery Update Brief – Thursday, May 18
---
Going on today:
More than 1,100 Missouri families have been served at the Multi-Agency Resource Centers (MARCs) for flood survivors through Wednesday.
More than 450 individuals have received assistance from Community Mental Health Centers (CMHCs) at the MARCs since May 8, according the the Missouri Department of Mental Health. Mental health services include counseling for anxiety and depression, help with medication replacement, information for coping with disasters and referrals for follow-up services at local CMHCs.
MoDOT and Federal Highway Administration engineers continue to assess flood damaged sites around the state. To date, they are working on damage review/assessments for more than 100 sites: 59 in the Southeast District; 48 in the Central District and three sites in the Southwest District. More sites are expected to be added to this list. Currently, 22 Missouri roads remain closed due to flooding, down from an event high of 384.
Currently, there is one boil water advisory still in effect for a public drinking water system, down from 13 orders and advisories at the height of the flooding, according to the Missouri Department of Natural Resources. The advisory is for Bull Creek Village, northeast of Branson.
SEMA/FEMA Disaster Assessment Teams continue to work with local emergency managers to survey damage in preparation for a federal disaster declaration request from Gov. Greitens. Learn about the damage assessment process here. 
Missouri Recovery Photo of the Day
The last of 15 MARCs is open today from 11 a.m.-7 p.m. in Arnold (Jefferson County). During the past 11 days, a total of 15 MARCs served more than 1,100 Missouri families impacted by flooding. In the immediate aftermath of a disaster, MARCs provide crucial assistance to survivors as they take their first steps toward recovery.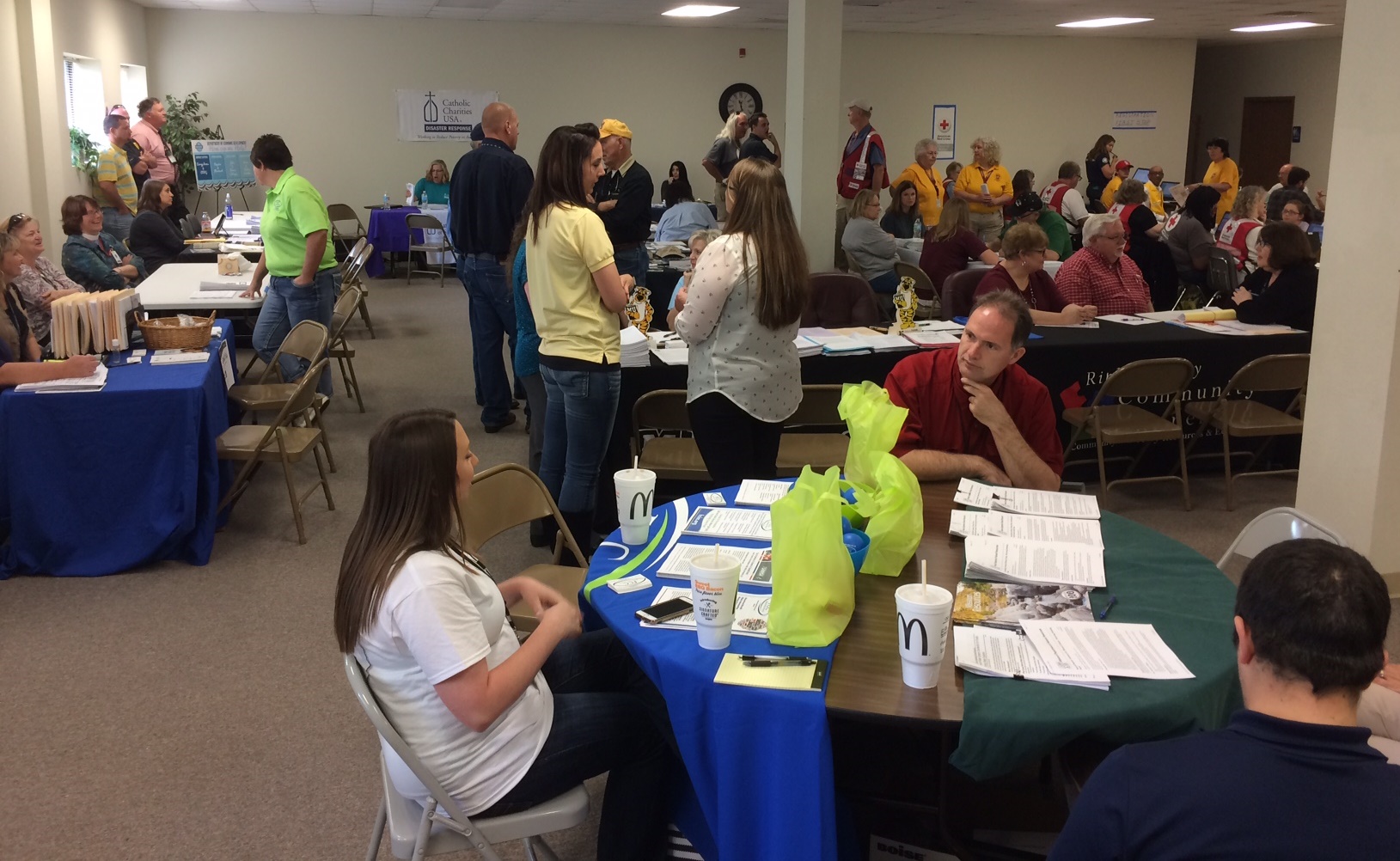 ---
For more information, call 573-751-5432 or e-mail mike.oconnell@dps.mo.gov