SEMA News Release
FOR IMMEDIATE RELEASE
July 05, 2017
---
SEMA Flood Recovery Update Brief – Wednesday, July 5
---
FEMA Disaster Recovery Centers in Van Buren and West Plains will close at 2 p.m. on Saturday, July 8. Flood survivors who have not yet registered for assistance or who have questions for FEMA or the U.S. Small Business Administration are urged to take advantage of these DRC locations before they close. Recovery centers in Alton, Gainesville and Galena remain open. Closing dates have not yet been announced. Find DRC locations and operating hours at Recovery.mo.gov. 
Apply for FEMA assistance 24/7 at DisasterAssistance.gov or call 800-621-3362. FEMA encourages registration in advance to expedite assistance at Disaster Recovery Centers.
The deadline to apply for FEMA and SBA assistance is Aug. 1. Do not miss your opportunity to apply.
Free repair and rebuilding advice from FEMA experts will be available in two new home improvement store locations on July 6, in Carthage and Hermann. Assistance continues to be available in five other locations: Arnold, Caruthersville, Doniphan, Ellisville and Gainesville.  Locations and details are available on Recovery.mo.gov on this page.   
Missouri Recovery Photo of the Day
The FEMA Disaster Recovery Center in the West Plains Civic Center, which opened on June 13, will close permanently at 2 p.m. on Saturday, July 8. In all, FEMA has operated 23 Disaster Recovery Centers throughout the flooding disaster area. SBA also staffs the recovery centers to provide information about low-interest disaster loans for homeowners and businesses.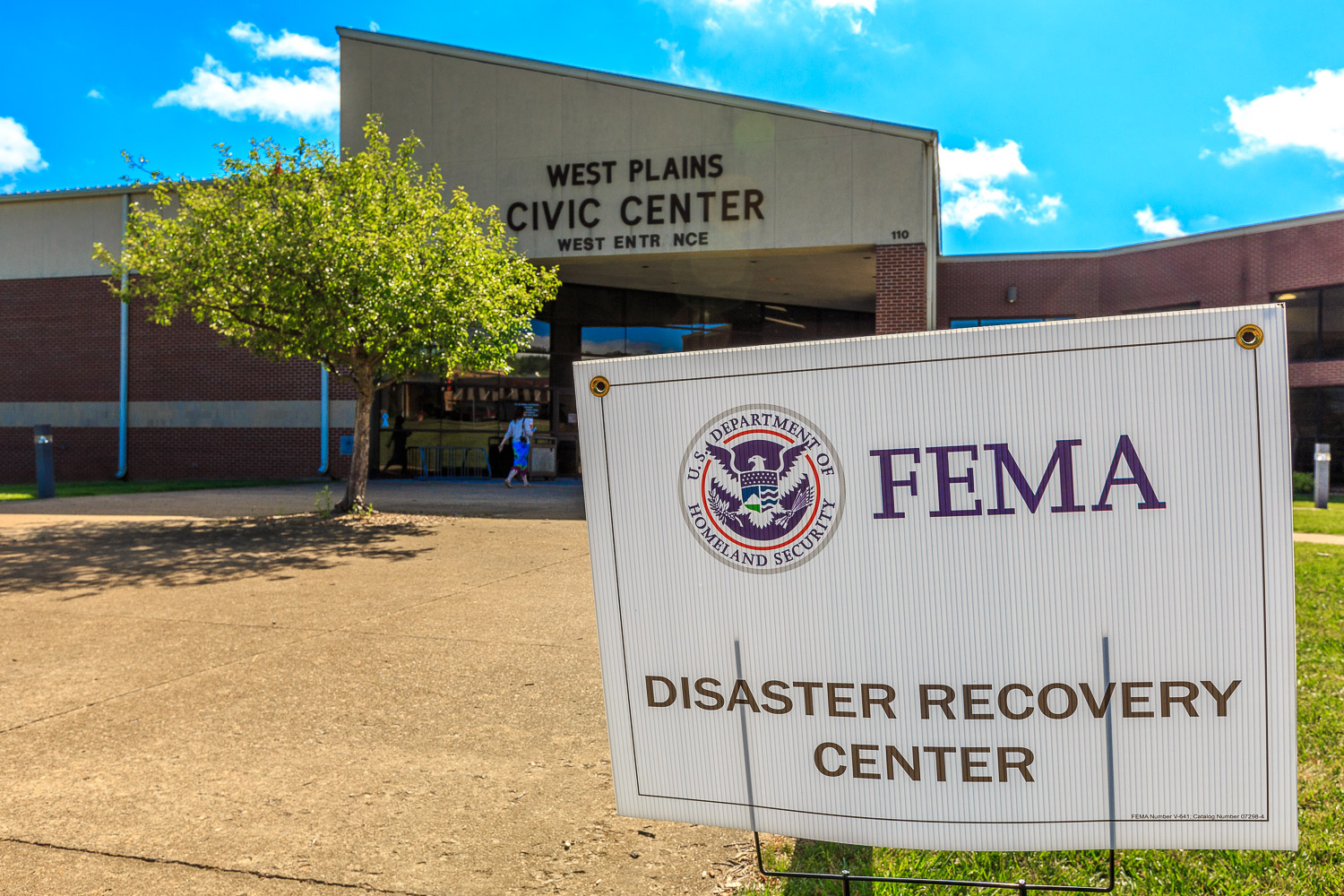 ---
For more information, call 573-751-5432 or e-mail mike.oconnell@dps.mo.gov