SEMA News Release
FOR IMMEDIATE RELEASE
June 06, 2017
---
SEMA Flood Recovery Update Brief – Tuesday, June 6
---
Going on today:
As of Monday night, FEMA had approved 42 Missouri families for federal disaster assistance.

FEMA representatives continue to reach out to flood survivors in impacted communities, offering to register residents wirelessly from their homes.
To register, go to DisasterAssistance.gov, or call FEMA's toll-free number: 800-621-3362, from 6 a.m. to 10 p.m. seven days a week.

The U.S Small Business Administration (SBA) is making low-interest federal disaster loans available to eligible private nonprofit organizations in 46 counties to help repair or replace business assets damaged or destroyed during the April 28 - May 11 disaster period. 

Apply online using SBA's secure website here.

Missourians have begun filing for Disaster Unemployment Assistance applications, according to the Missouri Department of Labor and Industrial Relations.

399 Missourians have reported job losses due to the disaster.
For information about filing a DUA claim, call 800-788-4002. File a claim online here.
Missouri Recovery Photo of the Day
Student volunteers with the National Relief Network assist with flood recovery in Jefferson County today. NRN is a Michigan organization that assists youth groups, schools, corporations and others organize disaster assistance efforts.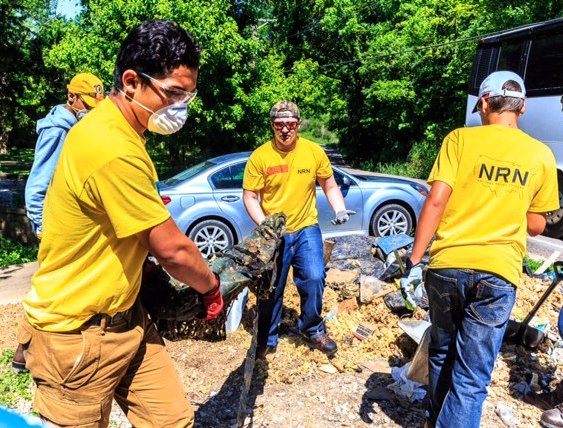 ---
For more information, call 573-751-5432 or e-mail mike.oconnell@dps.mo.gov