SEMA News Release
FOR IMMEDIATE RELEASE
August 11, 2017
---
SEMA Flood Recovery Update Brief – Friday, August 11
---
There are three key deadlines for four types of federal assistance beginning Saturday, Aug. 12. 
Aug. 12 is the deadline for requests for Public Assistance from governments, special districts and nonprofit agencies seeking reimbursement of infrastructure repairs and emergency response costs in Boone, Cape Girardeau, Mississippi, New Madrid, Pemiscot, Ste. Genevieve and Scott counties. Requests must be filed with SEMA, processed and then submitted to FEMA by the Saturday, Aug. 12, deadline. For questions, call SEMA at 573-526-9234. Find more information here. 
Aug. 14 is the deadline for homeowners, renters and businesses to apply for Individual Assistance from FEMA. More than 1,900 Missouri households have already been approved for more than $12 million in assistance. Aug. 14 is also the deadline to file for a U.S. Small Business Administration low-interest disaster loan. Filing with FEMA also begins the SBA loan application process. Call FEMA's helpline, 800-621-3362, or visit www.DisasterAssistance.gov.
Aug. 17 is the deadline for individuals who lost their jobs due to flooding in Christian, Crawford, Dent, Greene, Iron, Ste. Genevieve, Wayne and Wright counties to apply for Disaster Unemployment Assistance. File your claim through a Regional Claims Center, Monday-Friday, 8 a.m.-5 p.m., or online any time before the deadline. 

Missouri Recovery Photo of the Day
FEMA Corps team members at the Missouri disaster recovery Joint Field Office in Jefferson City collect canned goods donated by FEMA staffers for the "Feds Feed Families Campaign," which seeks to help stock food banks and pantries. FEMA's local effort, which runs through Aug. 31, will support food banks and centers in the area.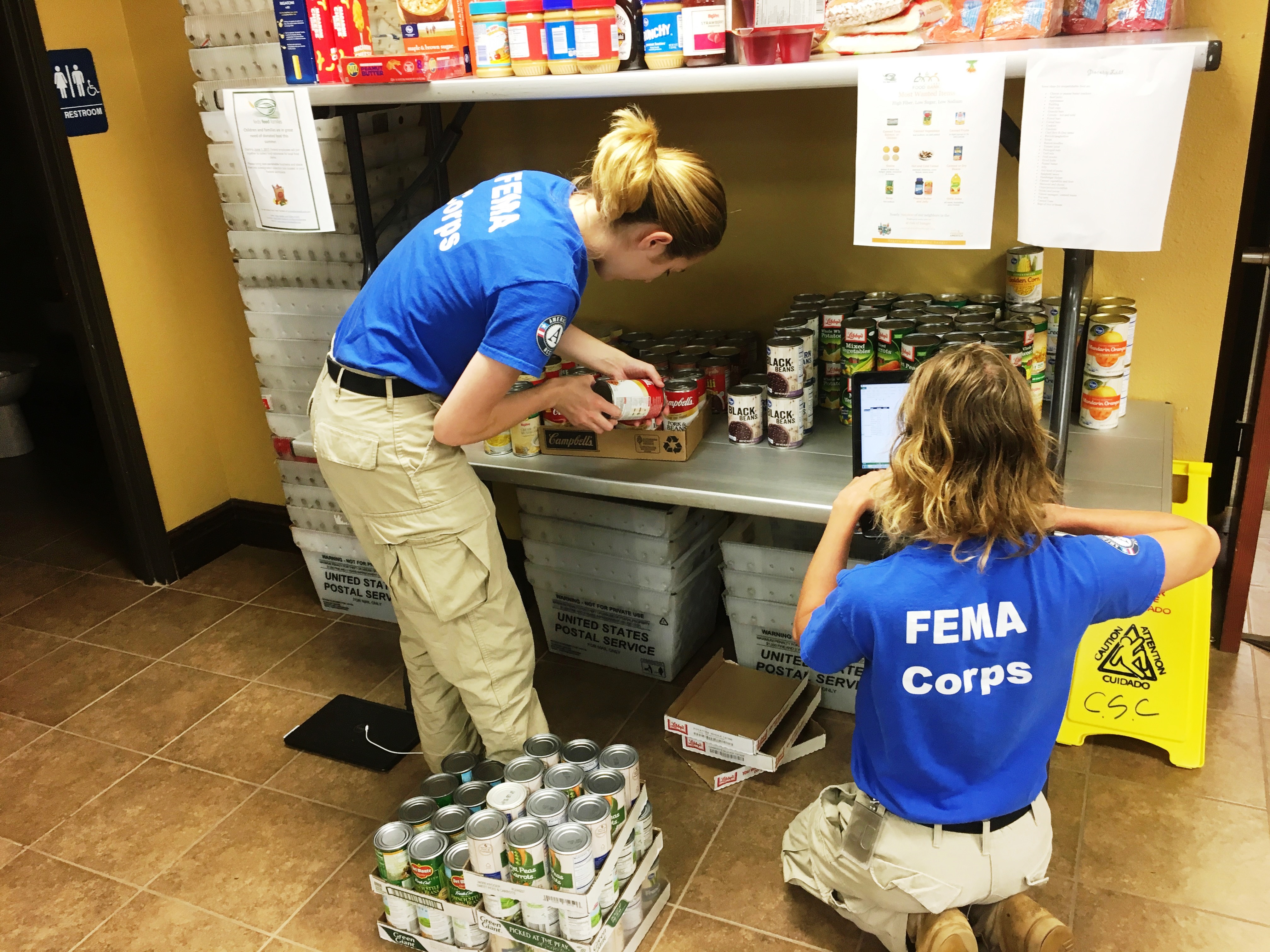 ---
For more information, call 573-751-5432 or e-mail mike.oconnell@dps.mo.gov