SEMA News Release
FOR IMMEDIATE RELEASE
May 12, 2017
---
SEMA Flood Recovery Update Brief – Friday, May 12
---
​Going on today:
Multi-Agency Resource Centers are open 11 a.m. – 7 p.m. in Carter and St. Louis counties. Check the full list for details here.
10 SEMA/FEMA Disaster Assessment Teams are working with local emergency managers to survey damage in preparation for a federal disaster declaration request from Gov. Greitens. Learn about the damage assessment process here.
More than 1,100 National Flood Insurance Program (NFIP) claims are currently being processed representing about $11 million in structural damage and over $2 million in content losses in Missouri. Advance payments total over $2.5 million to meet the immediate needs of policy holders.
Missouri Recovery Media Coverage:
One-stop resource centers to open for St. Louis-area flood victims  (from St. Louis Public Radio)
Missouri Recovery Photo of the Day
A Georgia Baptist Convention volunteer helps with clean up and recovery efforts in Carter County, Mo. On Thursday, May 11.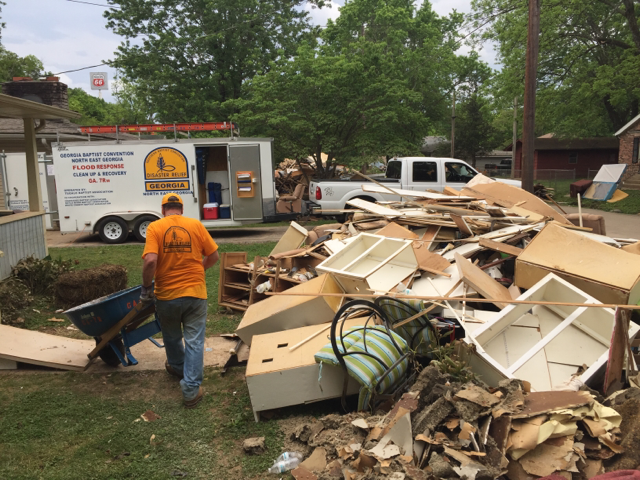 ---
For more information, call 573-751-5432 or e-mail mike.oconnell@dps.mo.gov