SEMA News Release
FOR IMMEDIATE RELEASE
June 08, 2017
---
SEMA Flood Recovery Update Brief – Thursday, June 8
---
FEMA had already approved 301 applications for assistance from flood survivors by late Wednesday night, June 7.
A Disaster Recovery Center is open in Van Buren, operating 7 a.m.-7 p.m. seven days a week. FEMA representatives are there to register flood survivors for assistance and answer questions. U.S. Small Business Administration representatives can assist with low-interest loans. Check Missouri's recovery page, Recovery.mo.gov, for coming openings of additional recovery centers.
The FDIC is in the process of providing regulatory relief to banks to assist flooding recovery, including encouraging the banks to help eligible flood survivors by extending loan repayment terms, restructuring existing loans, and easing terms for new loans.
Missouri Recovery Photo of the Day
FEMA Disaster Survivor Assistance teams continue to go door-to-door to help flood survivors register for assistance and answer their questions.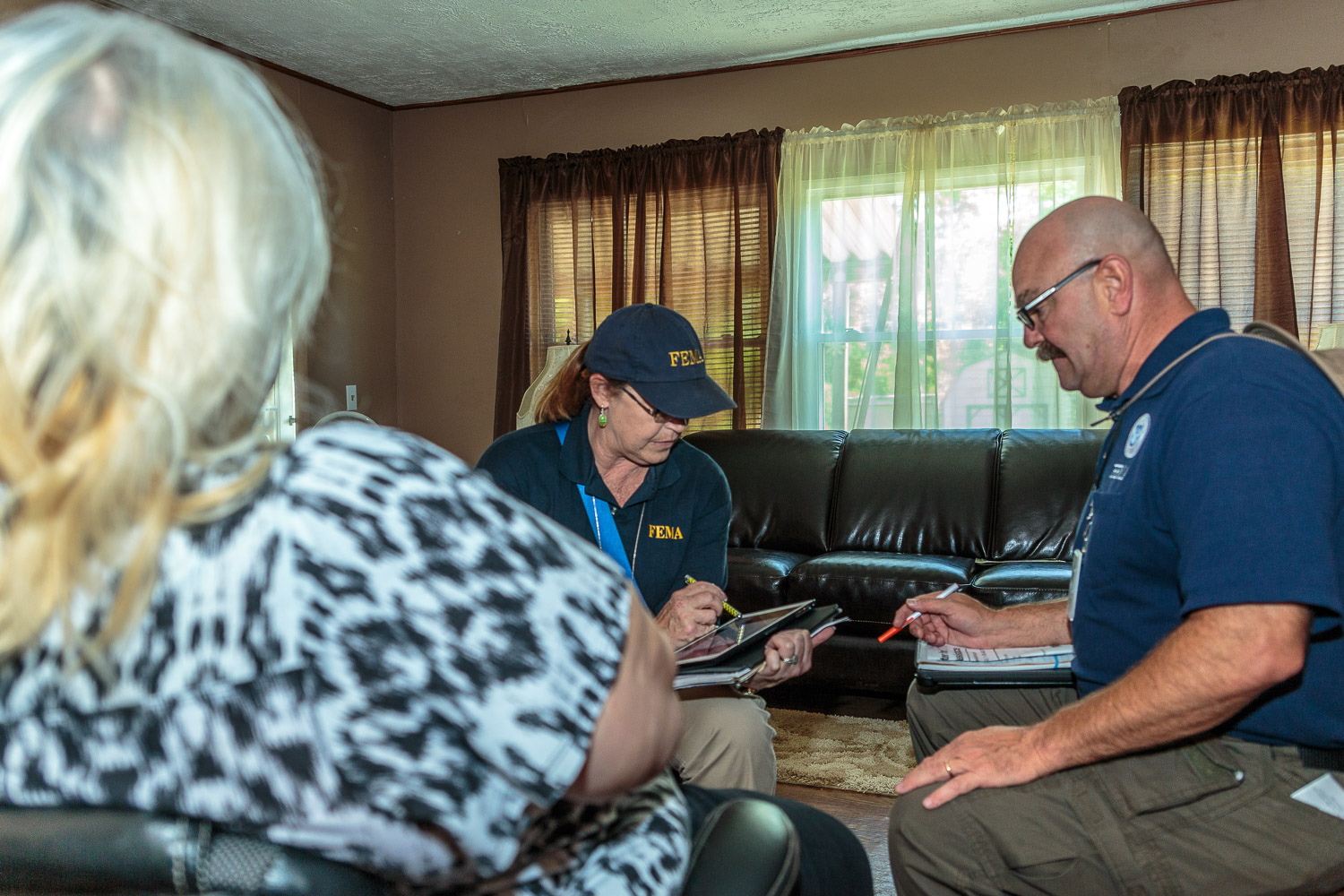 ---
For more information, call 573-751-5432 or e-mail mike.oconnell@dps.mo.gov