SEMA News Release
FOR IMMEDIATE RELEASE
August 09, 2017
---
SEMA Flood Recovery Update Brief – Wednesday, August 9
---
Homeowners, renters and businesses only have until Aug. 14 to register for FEMA and U.S. Small Business Administration assistance. Register by calling 800-621‑3362 from 6 a.m. to 10 p.m. seven days a week or go to DisasterAssistance.gov 24 hours a day. Registering with FEMA also opens the door to low-interest disaster loans from the SBA.  
Through Tuesday, FEMA has approved over $11.8 million in grant assistance to 1,891 Missouri families for emergency home repairs, rental assistance, replacement of essential personal property and other disaster-related expenses.
Through Tuesday, the SBA has approved nearly $15.7 million in low-interest disaster loans.
Through Tuesday, the National Flood Insurance Program has paid over $61.5 million to 1,140 Missouri policyholders.
Only three days remain for local governments and nonprofit agencies in Boone, Cape Girardeau, Mississippi, New Madrid, Pemiscot, Ste. Genevieve and Scott counties to file Requests for Public Assistance from FEMA for damage to roads, bridges and other public infrastructure and emergency response expenses. Applicants must file with SEMA in time to meet the Aug. 12 deadline. Find more information here.

Missouri Recovery Photo of the Day
Department of Corrections' offenders in the Restorative Justice Program at the South Central Correctional Center in Licking recently made and donated three quilts to SEMA to help with the long-term flood recovery effort. Pictured from left: Department of Corrections Case Manager Tammy Stell, Department of Corrections Major John Motel and SEMA Regional Coordinator Janice "J.J." Travis.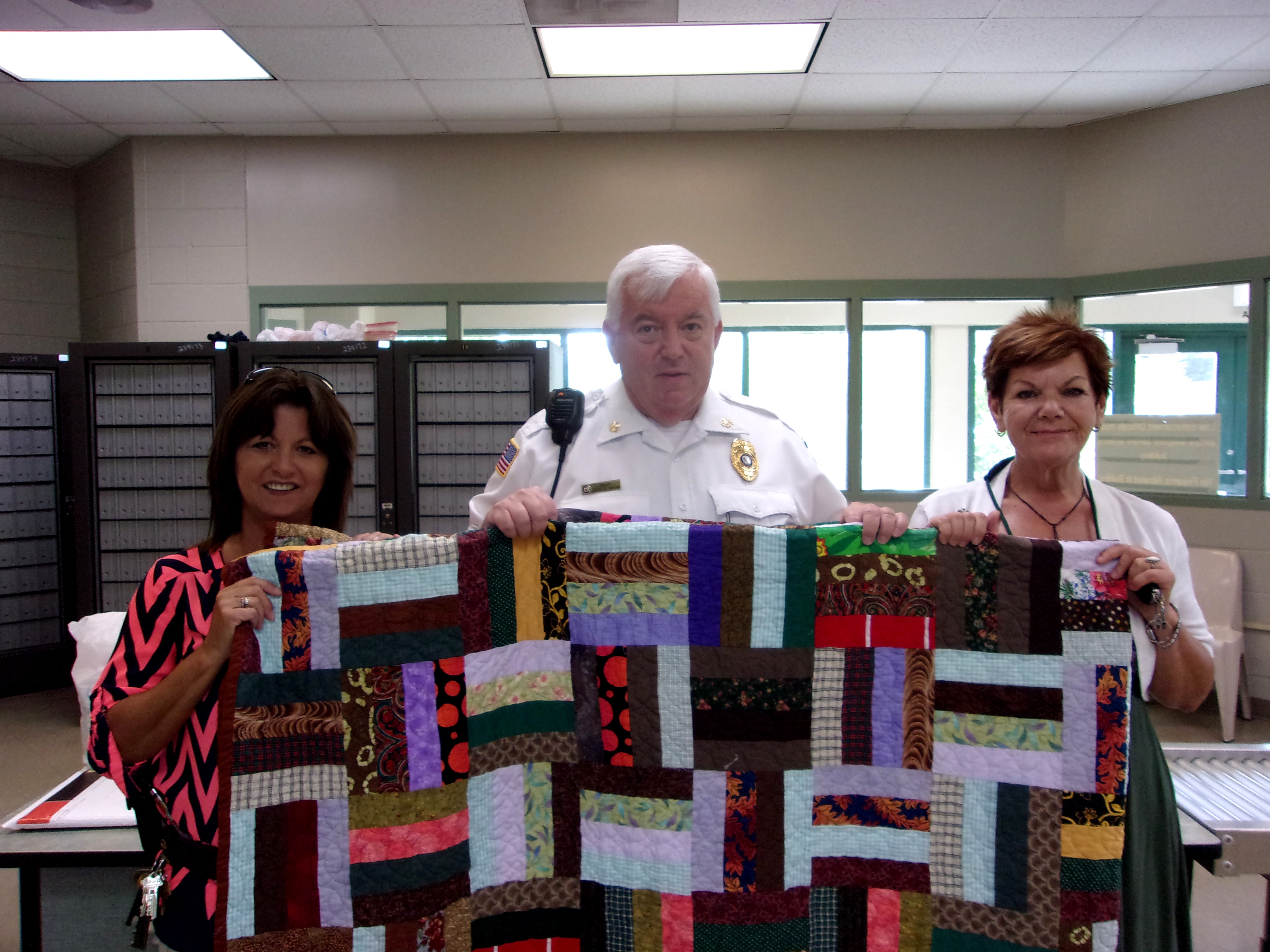 ---
For more information, call 573-751-5432 or e-mail mike.oconnell@dps.mo.gov