SEMA News Release
FOR IMMEDIATE RELEASE
July 10, 2017
---
SEMA Flood Recovery Update Brief – Monday, July 10
---
Friday, July 14, is the deadline for local governments and nonprofits included in the federal disaster declaration to submit Requests for Public Assistance. These requests for FEMA reimbursement of expenses for repairing flood damaged infrastructure and emergency response costs first go to SEMA for processing. Only then can they be submitted to FEMA. Potential applicants should plan accordingly. More information is available here.
Through, July 7, more than 235 Requests for Public Assistance have been filed by local and county governments; special districts, including water, sewer and road districts; and nonprofit agencies.
Here's how valuable a National Flood Insurance Program policy can be: $19 million was paid to Missouri NFIP policyholders before the federal disaster for spring flooding was ever declared. Flood insurance pays even when there is no disaster declaration.
The Missouri Department of Natural Resources reminds landowners who completed cost-share soil and water conservation practices that were affected by the recent flooding and heavy rains are eligible for reconstruction and reseeding costs. Contact your local county soil and water conservation district office to learn more, or visit on.mo.gov/2ryzov3.
The deadline for homeowners and renters to apply for FEMA and SBA assistance is Aug. 1. Do not miss your opportunity to apply. Apply for federal assistance 24/7 at DisasterAssistance.gov or call 800-621-3362. FEMA encourages registration in advance to expedite assistance at Disaster Recovery Centers.
The three remaining Disaster Recovery Centers will all close at 7 p.m. on Wed., July 12.
Missouri Recovery Photo of the Day
Staff from FEMA's Public Assistance Program work to process local government and nonprofit agency requests for federal assistance with infrastructure repair, replacement and emergency response costs related to the spring flooding.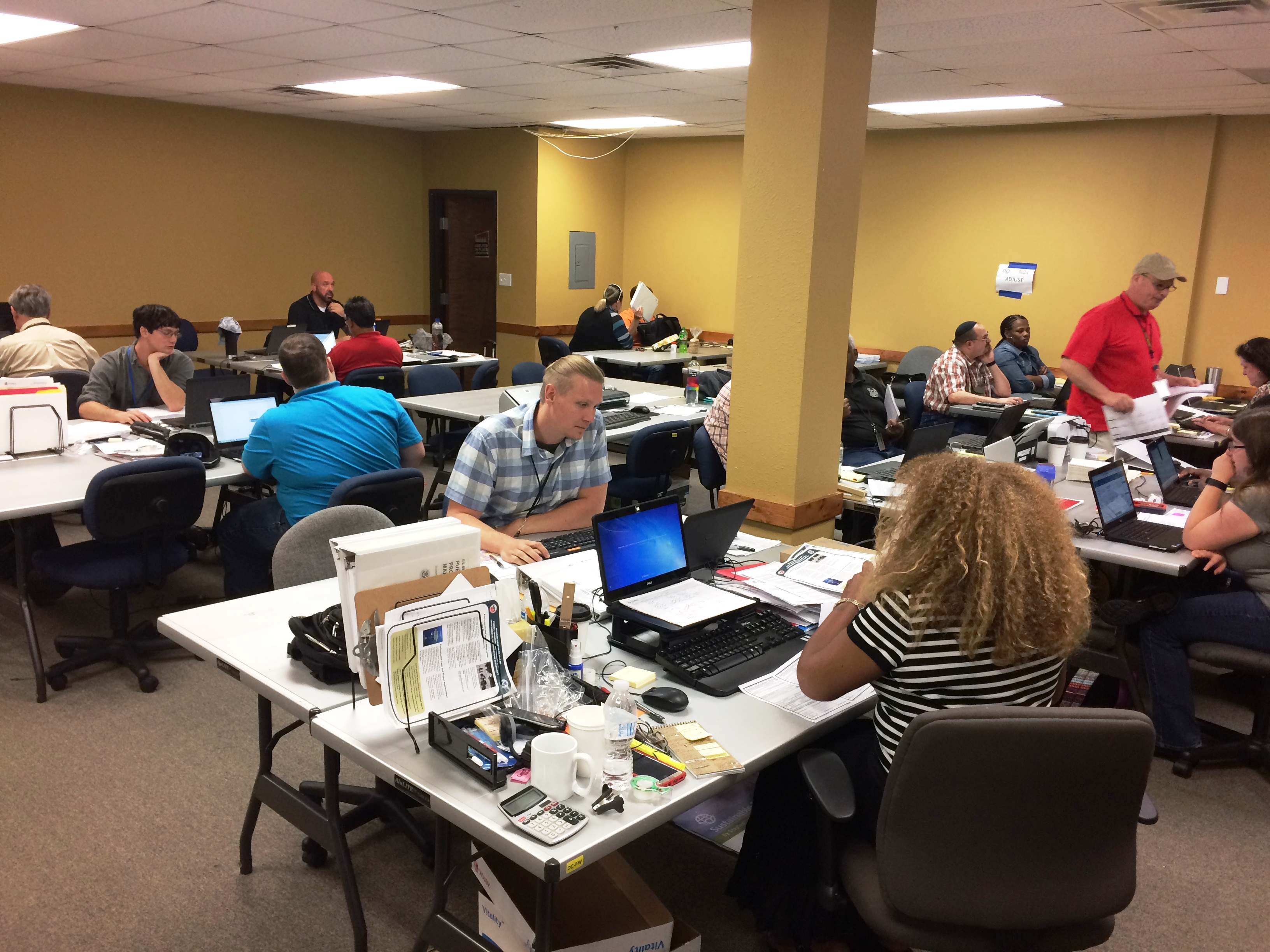 ---
For more information, call 573-751-5432 or e-mail mike.oconnell@dps.mo.gov