SEMA News Release
FOR IMMEDIATE RELEASE
June 19, 2017
---
SEMA Flood Recovery Update Brief – Monday, June 19
---
FEMA has now approved more than 1,200 applications for assistance from Missouri flood survivors and more than $7.8 million in assistance grants to survivors.
The National Flood Insurance Program has received more than 1,200 claims from Missouri policy holders and payments currently total more than $28 million.
Two new Disaster Recovery Centers open Tuesday, June 20, in Gasconade and St. Louis counties. DRCs offer in-person assistance to flood survivors from FEMA and SBA. Get details on locations, operating hours and other disaster recovery centers at Recovery.mo.gov.  
A FEMA Disaster Recovery Center opened Monday in Jasper County.

Note: DRC locations and scheduled opening hours are regularly changing now. Check Recovery.mo.gov before you go. Flood survivors are encouraged to register for assistance before going to a recovery center, but can register there, too.

More than 760 households applied for Disaster Food Stamp benefits during a special sign-up push the Missouri Department of Social Services made during the week of June 12-16. June 16 was the deadline for this one-time benefit.
On June 19, SEMA began a series of meetings with local governments and nonprofit agencies that are considering federal assistance for damage to public infrastructure and emergency response costs as a result of the flooding and severe storms from April 28 to May 11. The meetings, called Applicant Briefings, are only for potential applicants like school and road districts and eligible nonprofits and are not for the general public. Three briefings were held Monday. Ten more will be held in disaster designated counties through Friday. Because major changes have been made to the Public Assistance program, all potential applicants, including applicants from previous disasters, are urged to attend an Applicant Briefing before submitting an application. Find the schedule on the SEMA website here.
Missouri Recovery Photo of the Day
Potential FEMA Public Assistance program applicants attend a SEMA Applicant Briefing in Poplar Bluff on Monday, June 19, 2017. Applicant Briefings are not for the general public but for local government agencies and nonprofits considering applying for grants to restore flood-damaged infrastructure and recoup emergency response costs.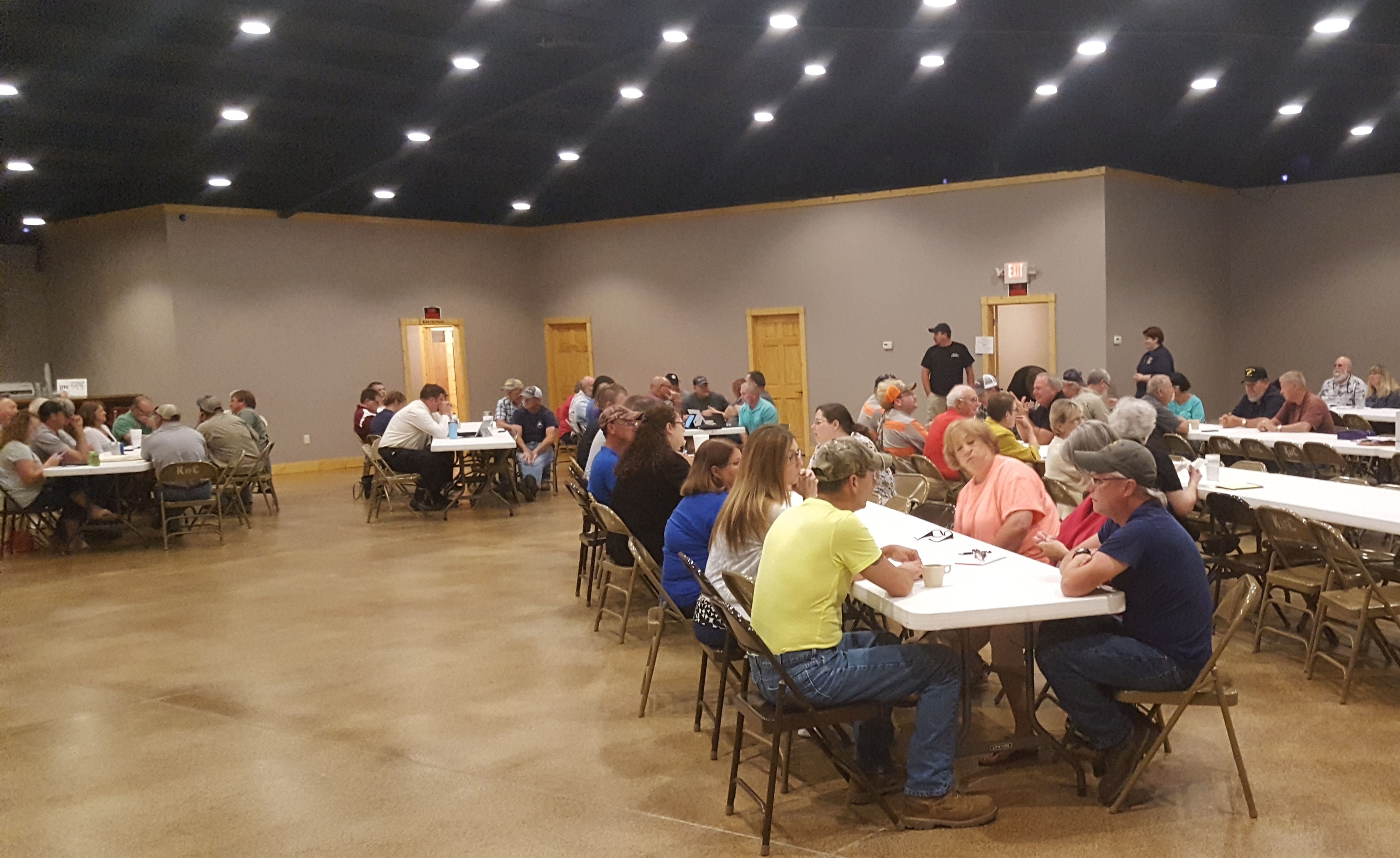 ---
For more information, call 573-751-5432 or e-mail mike.oconnell@dps.mo.gov