SEMA News Release
FOR IMMEDIATE RELEASE
August 07, 2017
---
SEMA Flood Recovery Update Brief – Monday, August 7
---
Just one week remains for businesses and residents to register with FEMA before the Aug. 14 deadline. Register by calling 800-621‑3362 from 6 a.m. to 10 p.m. CST seven days a week or go to DisasterAssistance.gov 24 hours a day.  
Missouri Small Business & Technology Development Centers across the state are available to assist flood-impacted businesses with completing U.S. Small Business Administration disaster loan applications.

Aug. 14 is the application deadline for SBA disaster loans for physical property damage. March 2, 2018 is the deadline for loans related to economic injury. A list of the centers and other information is available online here.

Aug. 12 is the deadline for local governments and nonprofit agencies in Boone, Cape Girardeau, Mississippi, New Madrid, Pemiscot, Ste. Genevieve and Scott counties to file Requests for Public Assistance from FEMA for damage to roads, bridges and other public infrastructure and emergency response expenses. Applicants must file with SEMA in time to meet the Aug. 12 deadline. Find more information here.
Missouri Recovery Photo of the Day
Missouri Department of Labor unemployment claims specialists are ready to help individuals who lost jobs due to flooding apply for Disaster Unemployment Assistance. Aug. 17 is the deadline to file a DUA claim for individuals in Christian, Crawford, Dent, Greene, Iron, Ste. Genevieve, Wayne and Wright counties. More information is available here.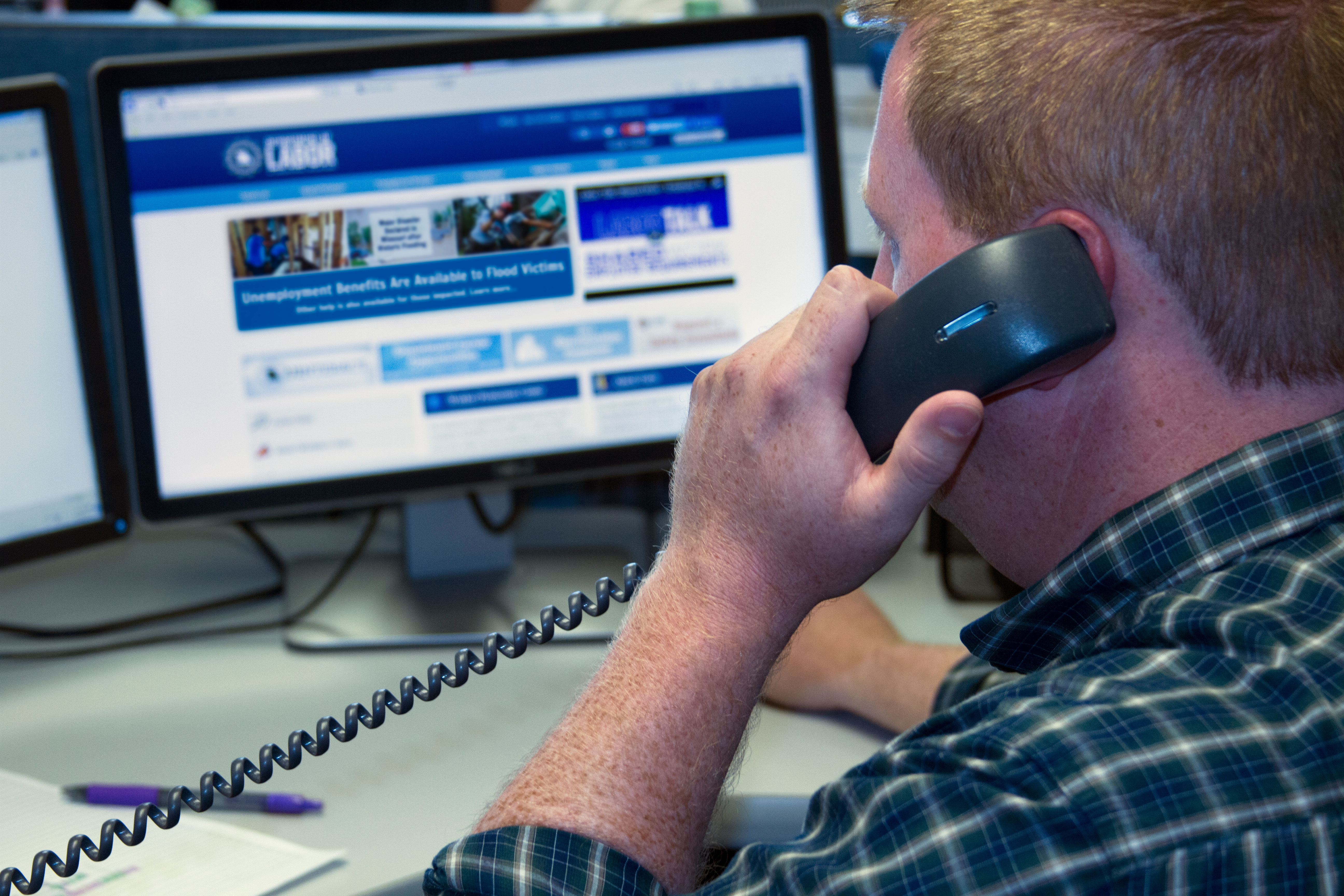 ---
For more information, call 573-751-5432 or e-mail mike.oconnell@dps.mo.gov