SEMA News Release
FOR IMMEDIATE RELEASE
August 08, 2017
---
SEMA Flood Recovery Update Brief – Tuesday, August 8
---
Just six days remain for homeowners, renters and businesses to register with FEMA before the Aug. 14 deadline. Register by calling 800-621‑3362 from 6 a.m. to 10 p.m. seven days a week or go to DisasterAssistance.gov 24 hours a day. Registering with FEMA also opens the door to low-interest disaster loans from the U.S. Small Business Administration.  
Aug. 12 is the deadline for local governments and nonprofit agencies in Boone, Cape Girardeau, Mississippi, New Madrid, Pemiscot, Ste. Genevieve and Scott counties to file Requests for Public Assistance from FEMA for damage to roads, bridges and other public infrastructure and emergency response expenses. Applicants must file with SEMA in time to meet the Aug. 12 deadline. Find more information here.
Individuals who lost their jobs due to flooding in Christian, Crawford, Dent, Greene, Iron, Ste. Genevieve, Wayne and Wright counties can apply for Disaster Unemployment Assistance until Aug. 17.
Missouri Recovery Photo of the Day
FEMA Corps' Team Bayou 4 from Vicksburg, Miss., has spent the last two months assisting FEMA employees in the Jefferson City disaster recovery Joint Field Office. Each member of the six-person team has a vital role to play within the JFO Planning Section.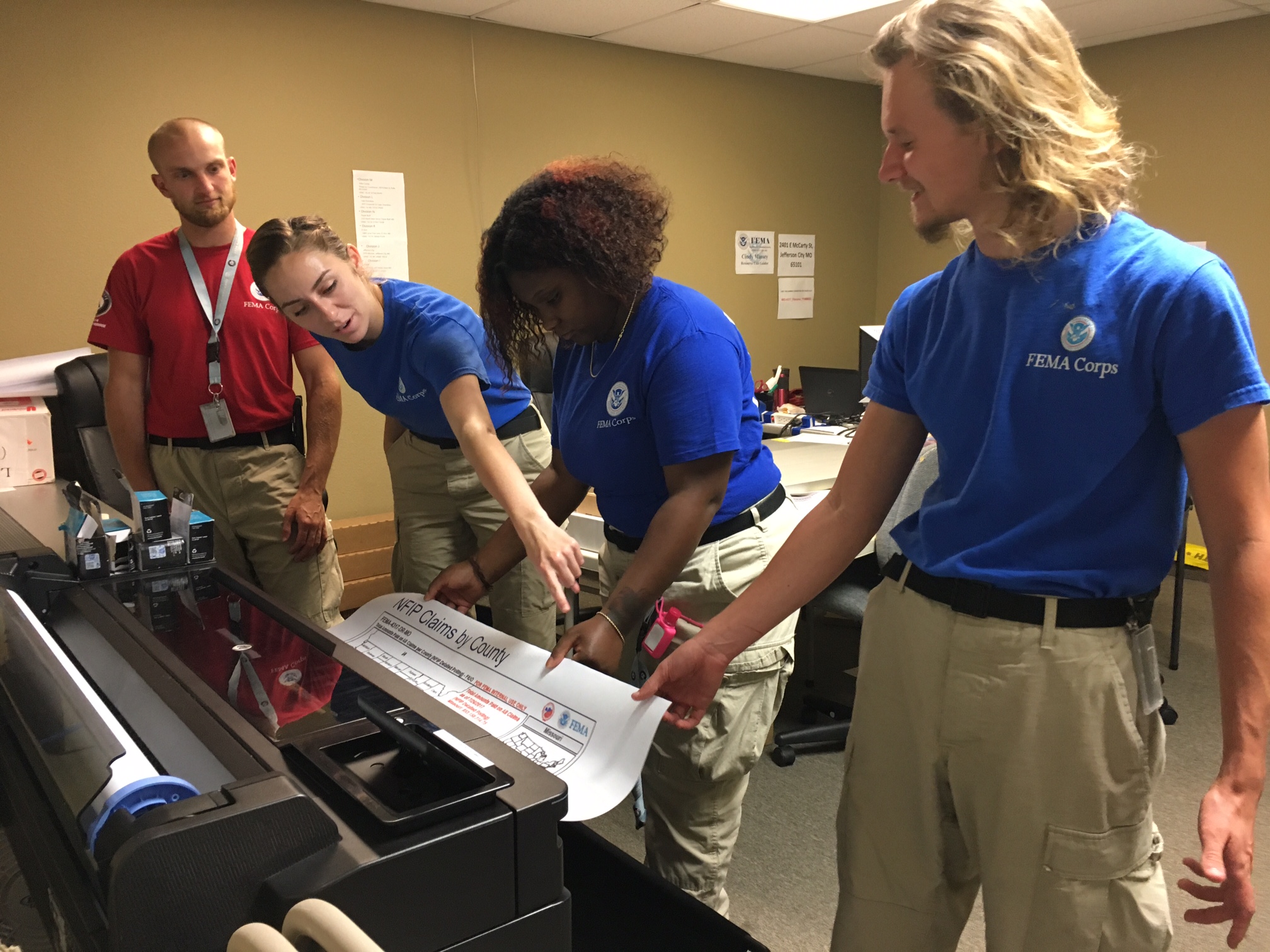 ---
For more information, call 573-751-5432 or e-mail mike.oconnell@dps.mo.gov