SEMA News Release
FOR IMMEDIATE RELEASE
June 29, 2017
---
SEMA Flood Recovery Update Brief – Thursday, June 29
---
Local governments and nonprofit agencies in 46 Missouri counties affected by historic flooding now have 13 more days to prepare their requests for federal assistance with repairs to public infrastructure and emergency response costs. FEMA has agreed to SEMA's request to extend the Public Assistance application deadline from July 1 to July 14. To date, more than 190 county and local governments, school, sewer and road districts, and nonprofit agencies have filed Requests for Public Assistance, a requirement to receive FEMA assistance.

Requests for Public Assistance must first be received by SEMA, processed, and then submitted to FEMA by the July 14 deadline. For information call SEMA at (573) 526-9234. More information is available here.

Wednesday, July 5, is the deadline for unemployed workers in the 27 counties included in the federal Individual Assistance disaster declaration to file for up to 26 weeks of Disaster Unemployment Assistance. DUA claims may be filed at uinteract.labor.mo.gov or by calling a Regional Claims Center Monday through Friday, 8 a.m. to 5 p.m.
The U.S. Department of Labor has approved a National Dislocated Worker Grant for up to $8 million – with $2.7 million released initially – to create disaster relief jobs to assist with clean-up and recovery efforts. The project will assist with clean-up, demolition, repair, renovation and reconstruction of destroyed public structures, facilities and lands.
Many FEMA Disaster Recovery Centers are closing over the next two days. Flooding survivors are urged to check the schedule and locations on Recovery.mo.gov for a recovery center in their area because by Monday, July 1, only the recovery centers in Van Buren and West Plains will remain open. More than 1,500 homeowners and renters have been approved for FEMA assistance.
The Missouri State Public Health Laboratory (MSPHL) has tested more than 560 private drinking water samples from homes affected by flooding. For a free well water testing kit, contact your local public health agency or the Department of Health and Senior Services at (573) 751-3334. If the sample is reported as bacterially unsafe, go to the MSPHL's website here. 

Note: Beginning July 17, 2017, all private water samples received at the MSPHL for bacteriological testing will require the normal $10 handling fee. The fee was waved to assist Missouri residents who were affected by flooding.
Missouri Recovery Photo of the Day
Testing a water sample for bacterial contamination in the Missouri State Public Health Laboratory.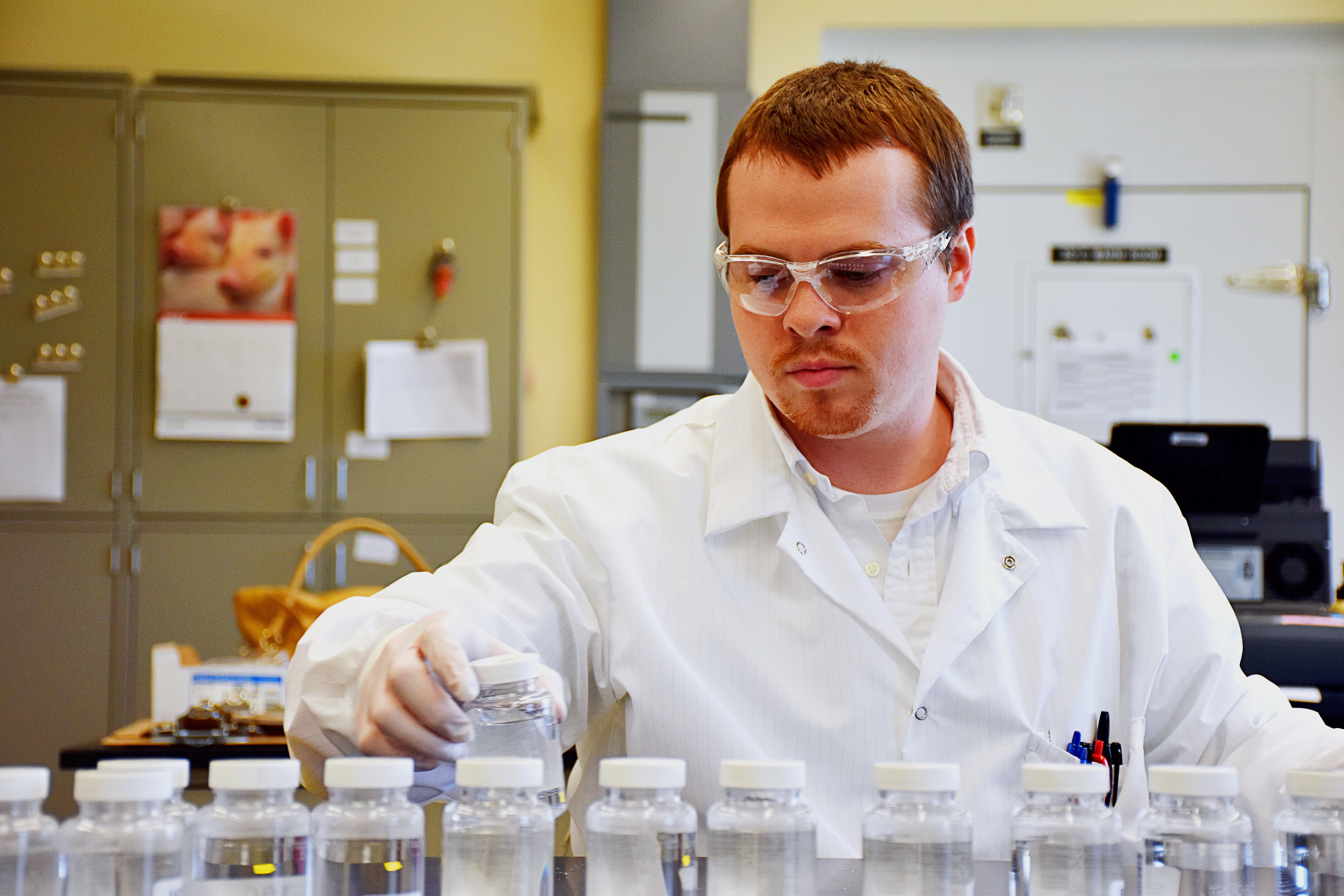 ---
For more information, call 573-751-5432 or e-mail mike.oconnell@dps.mo.gov