SEMA News Release
FOR IMMEDIATE RELEASE
July 13, 2017
---
SEMA Flood Recovery Update Brief – Thursday, July 13
---
The U.S. Small Business Administration has approved over $10.1 million in low-interest disaster loans to more than 170 homeowners, renters and businesses.
The National Flood Insurance Program (NFIP) has made payments totaling nearly $51 million in payments to 1,002 Missouri policyholders. NFIP continues to process more than 300 additional claims.
FEMA has made more than $10.6 million in grant payments for emergency home repairs, rental assistance, the replacement of essential personal property and other eligible expenses to more than 1,600 disaster survivors.
The deadline for homeowners and renters to apply for FEMA and SBA assistance is Aug. 1. Do not miss your opportunity to apply. Apply for federal assistance 24/7 at DisasterAssistance.gov or call 800-621-3362.
The deadline for public entities to submit applications for FEMA assistance is 12 p.m. Friday, July 14. Through Thursday, more than 230 local governments; road, sewer public water districts and other special districts; and nonprofits filed Requests for Federal Assistance with the State Emergency Management Agency. FEMA reimburses 75 percent of eligible expenses for infrastructure repairs and replacement and emergency response costs. More information is available here.
The Missouri Department of Natural Resources reminds landowners who completed cost-share soil and water conservation practices that were affected by the recent flooding and heavy rains are eligible for reconstruction and reseeding costs. Contact your local county soil and water conservation district office to learn more, or visit on.mo.gov/2ryzov3.
Missouri Recovery Photo of the Day
Route EE in Douglas County with recently completed asphalt and shoulder repairs. It was one of more than 200 southeast Missouri roads damaged during the spring flooding. The Missouri Department of Transportation currently has 14 construction projects set for major flood repairs for summer and fall.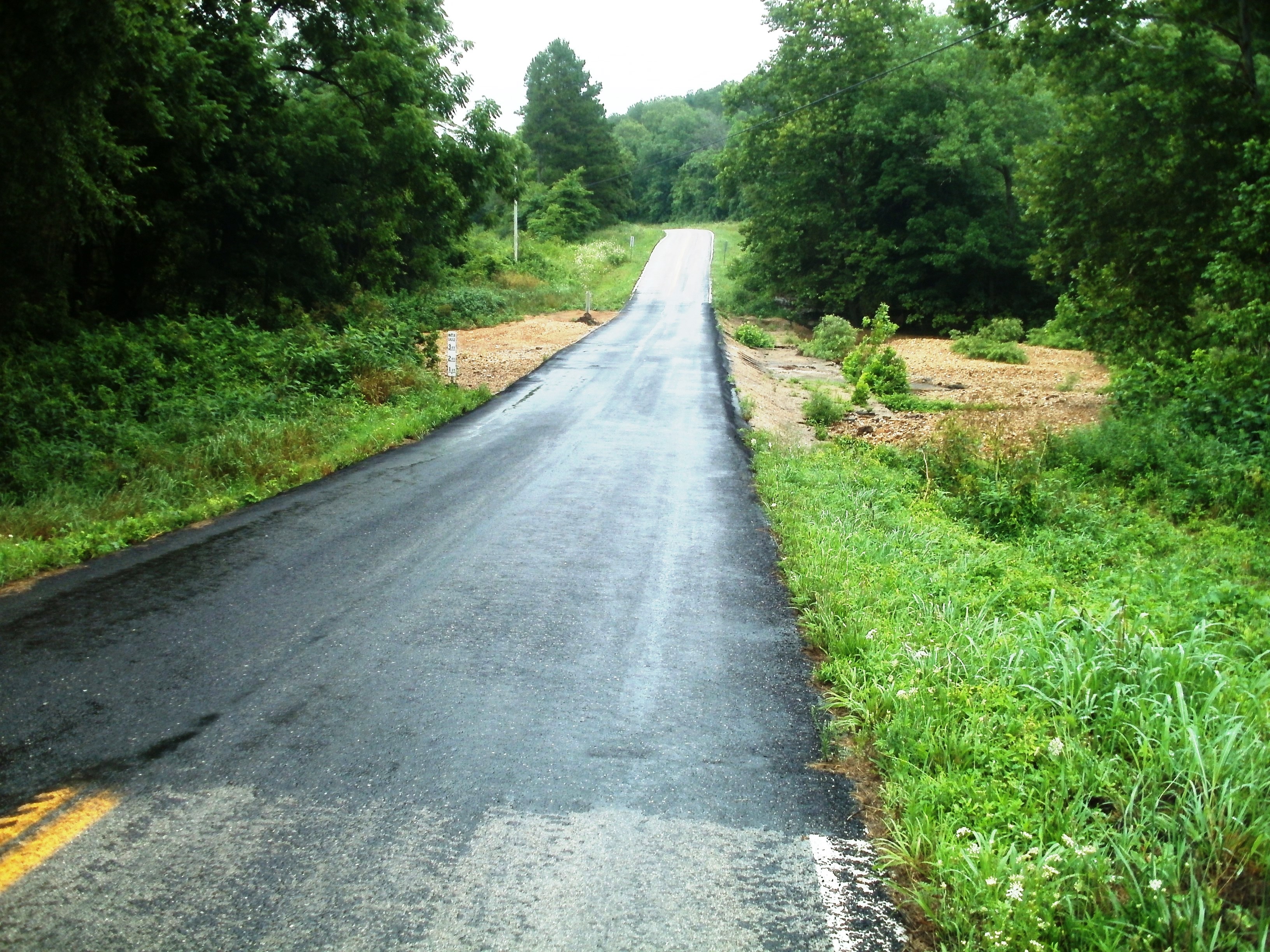 ---
For more information, call 573-751-5432 or e-mail mike.oconnell@dps.mo.gov