Earthquake Program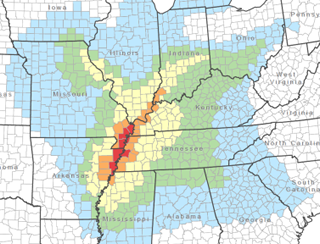 SEMA's Earthquake Program informs Missourians about the region's earthquake hazard and steps that can be taken to prepare for earthquakes and their potential consequences. Program activities include assisting in state-level response planning for an earthquake, particularly one in the New Madrid Seismic Zone, which includes much of eastern and southern Missouri.
The program supports important earthquake-related projects and events, such as the St. Louis Area Earthquake Hazards Mapping Project; the Great Central U.S. "ShakeOut," an 11-state central U.S. earthquake drill; and the Earthquake Engineering Research Institute's New Madrid Earthquake Scenario Project.
The program also assists with important training events, including SAVE Coalition training classes, Central U.S. Earthquake Consortium "Disaster Medicine" classes, and FEMA nonstructural mitigation classes. The program works closely with the Missouri Department of Natural Resources' Division of Geology and Land Survey, and other state, federal, and private technical experts to ensure SEMA remains up to date on earthquake research, mitigation techniques and ways to protect and inform the public about the region's earthquake hazard.
The earthquake program manager serves as state representative for both the Missouri Seismic Safety Commission and the Missouri Structural Assessment and Visual Evaluation (SAVE) Coalition. The Earthquake Program also helps organize and publicize Earthquake Awareness Month, which is held each February in Missouri.