Earthquake Summit 2020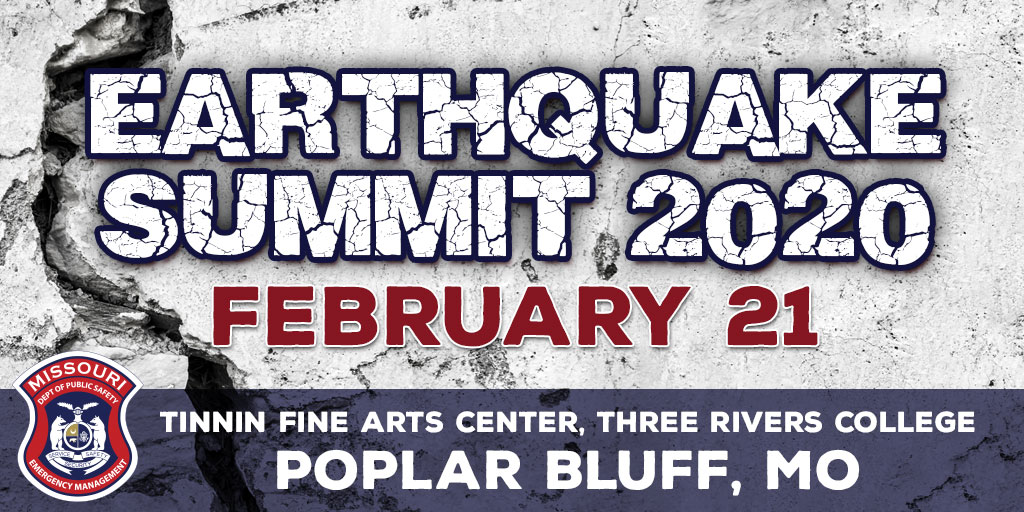 Please join us for the 2nd annual Earthquake Summit on February 21 in Poplar Bluff, Missouri! Hundreds of attendees from throughout the region will gather to learn the latest about earthquakes in the New Madrid Seismic Zone, centered in southeast Missouri – the risk, preparedness strategies and recovery planning. Experts from across the country will lead sessions focused on the latest geological findings, recent earthquake response in California, health care response, school preparedness, private sector/utilities challenges, and more. Please see below for the complete agenda, and don't forget to register for this FREE event!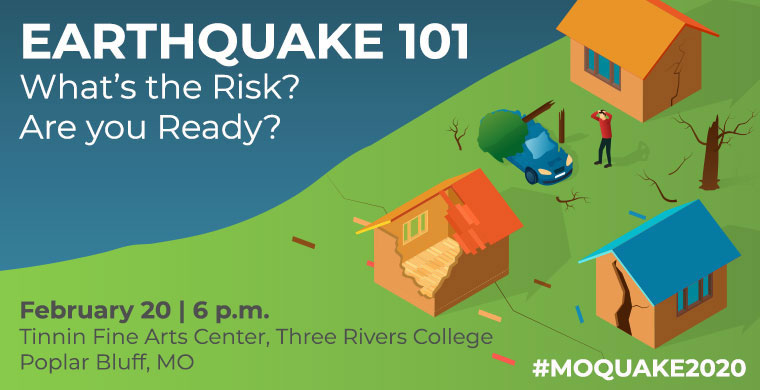 View the agenda for the Earthquake 101 event on the evening of February 20, which is also free and open to the public.
2019 Summit Agenda & Presentations